Jim Eland
Monday January 15th 2018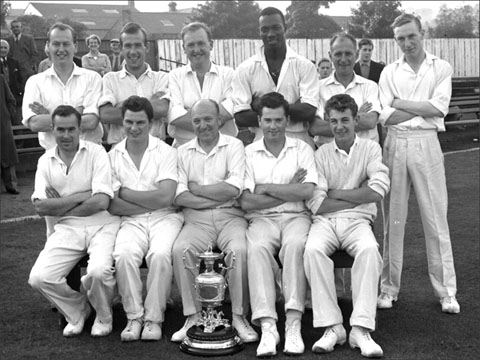 Accrington 1961 Lancashire League Champions
©Garth Dawson
The club is saddened to learn of the passing of Jim Eland.
Jim was a member of the 1961 championship winning side, opening the bowling with professional Wes Hall.
Wes and Jim stayed in touch with Wes visiting Jim at his home on his visit to the area in November.
Jim took 215 Lancashire League wickets between 1951 and 1963, including 36 at 13.5 in the 1961 title win.