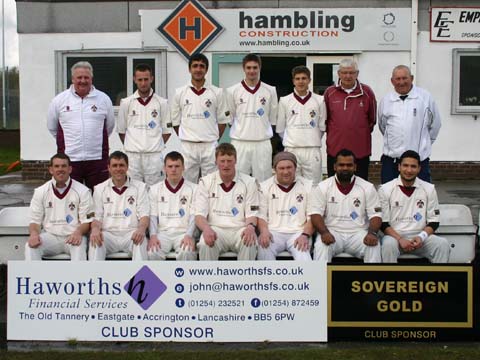 Accrington 1st XI 2012


©Nigel Stockley

Accrington made 171-9 in a 33 overs a-side game at East Lancs. Professional Ashar Zaidi made 40, Graham Lloyd 33, Graeme Sneddon 28 and Aijaz Shah and Andy Greenwood 17 apiece for Accrington. Mark Bolton took 4-99 and professional/captain Ockert Erasmus 3-45. East Lancs had made 38-2 when rain prevented any more play after 12.4 overs.
Only three matches finished so the other four will be replayed on the Fourth Fixed Replay Date of Saturday September 1st.