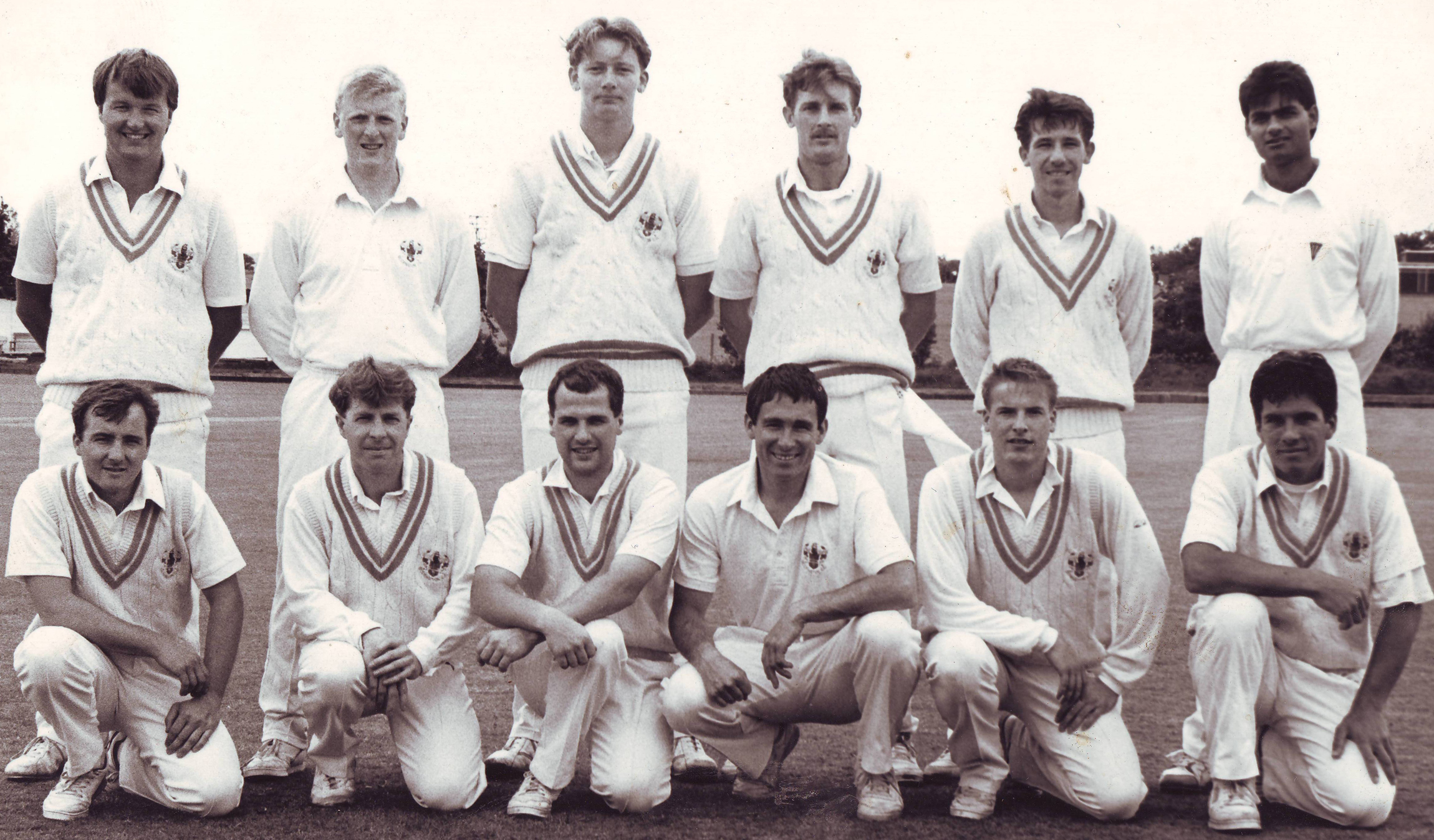 Accrington 1st XI 1992

Accrington won for the fourth time, beating Enfield by 4 wickets in a cracking local derby at Thorneyholme Road. Professional Dipak Patel was the hero, taking 5-51 and then hitting a match winning 89 after Enfield professional Linden Joseph hit a century to rescue his side from 33-5 to post 158 all out. After skipper Andy Barker was run out before a run had been scored, Patel removed Scott Parkinson (1), Gary Barker (4), and Russell Whalley (10). When Mark Greenhalgh cleaned up Dean Rogers (1) Enfield were in dire straits on 33-5. Joseph then turned the match on its head hitting fifteen fours and two sixes in hitting 109 from 116 runs scored whilst he was at the crease. The West Indian added 98 with Damian Hartley (10) for the 6th wicket. Damian Clarke broke the stand by removing Hartley. Tony Bramley made 4 before being caught by Clarke off Patel. Joseph's remarkable innings ended when he was caught by Paul Barratt off Clarke (2-20) with the score on 149. Greenhalgh (2-24) removed Lee Dobson (5) and Patel polished off the tail by clean bowling last man John Cahill leaving Anwar Khan unbeaten on 4. Joseph struck in the first over of Accrington's reply having Neil Barnes caught by Bramley for 4. Bob Collins and Patel repaired the damage by adding 78 for the 2nd wicket before Collins was also taken by Bramley this time off Khan for 30. Joseph (4-62) returned to have Morgan Whipp (2) and Paul Barratt (2) caught behind by Cahill at 114 and 130 and without addition Paul Seedle's final game for the club ended with a duck as he was cleaned up by a rampant Joseph. Patel's fine innings ended when he was run out for 89 at 141, made from 72 balls, including nine boundaries. Greenhalgh (9 not out) and Martin Whittle (6 not out) saw Accrington over the line in the 44th over. Accrington move up to 7th place in the table with 19 points from nine games. Scorecard
Damian Clarke recalls the game: "I remember it being a really hot day at Accy with quite a few on watching.
"We had Enfield in a bit of trouble at 33-5 and I think their pro just teed off.
"I can't remember the wicket but it was Bizzy, who was an awesome fielder anywhere, caught him not sure where but I would imagine it was in the deep somewhere.
"My other wicket was Harty who missed my arm ball and we soon had them all out for 158.

"With Linden Joseph as pro this was never going to be an easy chase but Dipak batted brilliantly, with good knocks by Bob Collins and Mark Greenhalgh which saw us home with a couple of overs to spare. "
If you have any memories of 1992 please email Nigel Stockley