Treble For Tom
Saturday October 16th 2021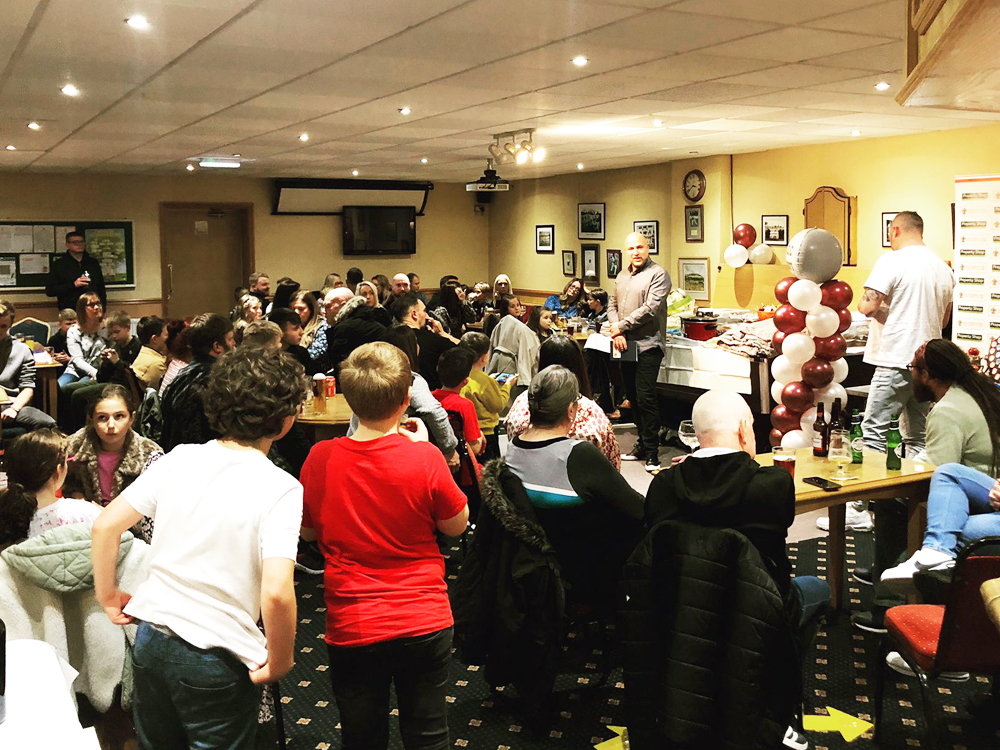 The Presentation Night in full swing
©Jon Hayhurst
All rounder Tom Walker picked up three prizes at Accrington's Annual Presentation Night.
Walker was named Players Player of the Year and he also won the average prizes for both batting and bowling in the first team.
Stuart Crabtree celebrated his return to the club with the Supporters Player of the Year Award and also the first team prize for Most Runs.
The returning Toby Bulcock won the first team prize for Most Wickets.
Second team captain Ric Williams was Second Team Players Player of the Year.
Mo Yousuf won the prize for Most Runs and Most Wickets.
Matt Jones won the Batting Average Prize.
Junior Coach Pietro Lo-Giudice said: "We had a very successful awards night.
"Everyone thoroughly enjoyed the food, party games and award presentation.
"Thanks to everyone at the club for a fab night."
Senior Prize Winners
1st XI
MOST RUNS STUART CRABTREE
BATTING AVG TOM WALKER
MOST WICKETS TOBY BULCOCK
BOWLING AVG TOM WALKER
PLAYERS' PLAYER OF YEAR TOM WALKER
2ND XI
MOST RUNS MO YOUSUF
BATTING AVG MATT JONES
MOST WICKETS MO YOUSUF
PLAYERS' PLAYER OF YEAR RICK WILLIAMS
SUPPORTERS PLAYER OF THE YEAR STUART CRABTREE
U9s
Bowling ..Noah Cronshaw
Batting .. Harry Cunliffe
Fielding ..Oliver Leech
Andy Eland Shield .. Alex Cronshaw
U11s
Bowling .. Noah Cronshaw
Batting .. Joe Graham
Fielding .. Ryan Bond
Players player .. Ryan Bond