Toby joins Rawtenstall

Thursday February 5th 2009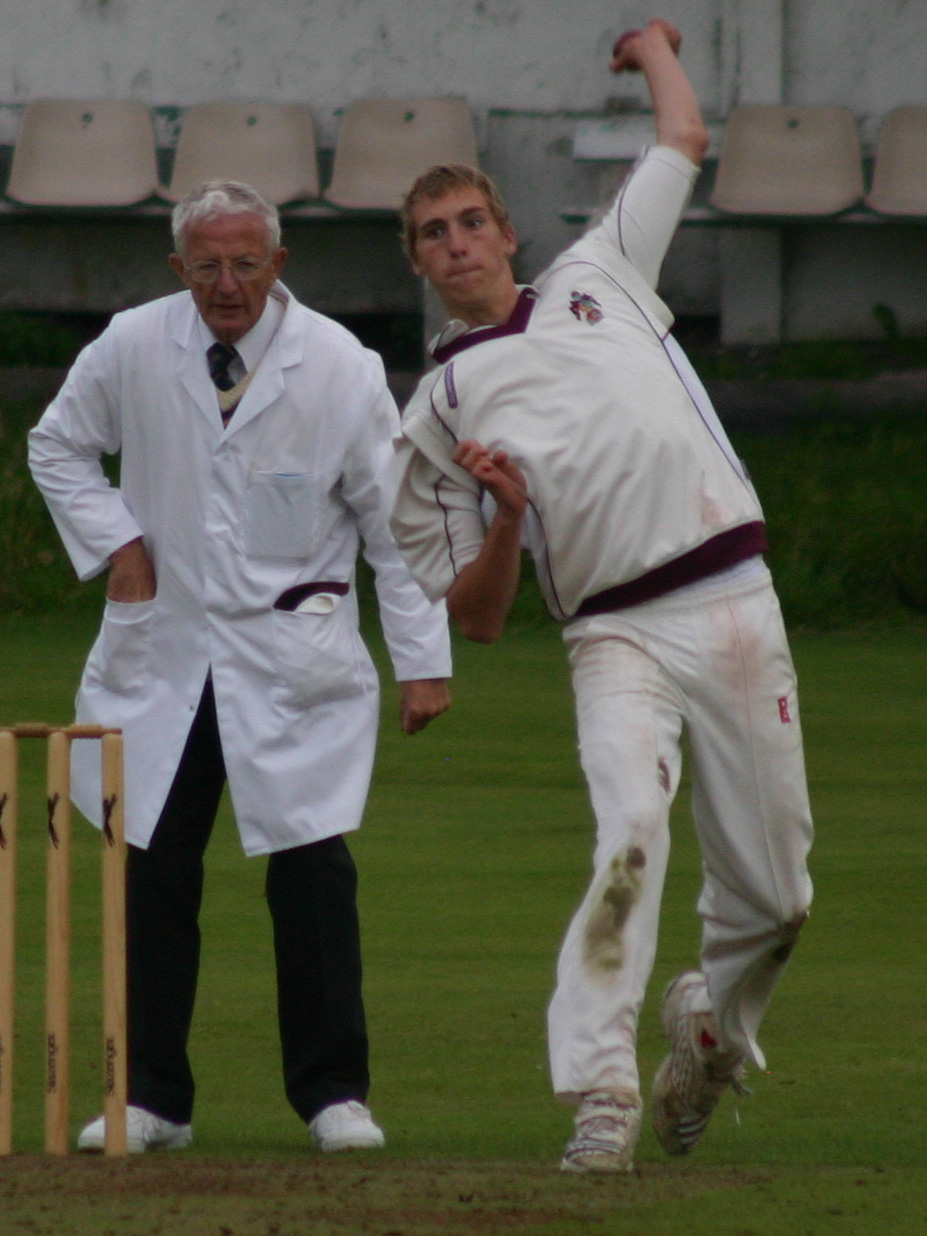 Toby in action
Toby Bulcock has transferred from Lancashire League champions Accrington to Rawtenstall, his former sides chief rivals in last season's championship race.
Bulcock explained the reason for his move: "Last season I took 30 odd wickets at a decent rate, only I was hoping I could have bowled more overs. Now I'm aware that is not viable in the Accrington side due to the large number of quality bowling from the likes of Dibber, the pro and Paul Carroll.
"Also with the departure of Keith Roscoe at Rawtenstall, it leaves a hole in a side capable in my opinion of winning the league. With help from Kes who is coaching and Vinny Hanson, I think that we could do well this season.
"I have spoken to Dibber who has wished me all the best and understands that I am looking to progress further and at this stage the only way to do that is to be taking wickets and getting runs in the Lancashire League, which at Accrington, with their strong attack perhaps I wouldn't be bowling as much as I'd like.
"I see a chance to hopefully break into the county 2nds on a regular basis and also get into the academy at the end of the season. It's nothing personal, Accrington is backing me as an individual, although a few of the lads have said they wont be holding back come the season, which is in a sense a prospect to look forward to, as I've never played against a Lancashire League team that I have played for. Dibber said it is a strange experience as he would know from his move from although he is sure I will do alright (2 easy wickets for him this season).
"But yes, the Accrington lot are very supportive of my choice and I have departed on the best of terms and have made many many friends at the club and have the likes of Dibber Graham Lloyd and Paul Carroll to thank along with others for sticking with me through my time at the club.
"Can I take this opportunity to thank all at the club for their help and to wish them all the best for the 2009 season."